WELL PUMP AND TANK INSTALLATION
Install Water Well Pumps
and Tanks in Your System
Get a new water well system or upgrade your existing well with pump and tank installations from the seasoned professionals at Downing Well Drilling. We have over 50 years of experience in water access. At the same time, we've stayed up to date on new technology, and we're here to improve your well system.
Improve Performance With a New Water Pump
Here at DWD, we install all water pumps, from units that move 10 gallons up to more than 100 gallons per minute. We feature a variety of pumps with power ranges from 1/2 to 5 horsepower.
Jet pumps

Turbine pumps

Submersible pumps
Regular Pressure Tanks and Constant Pressure Systems
Ask us about your water tank options. We install regular pressure tanks with capacities ranging from 5 gallons to 500 gallons, as well as a constant pressure systems to ensure you have a constant flow of water.
Contact us today for a free estimate. Ask about our discounts.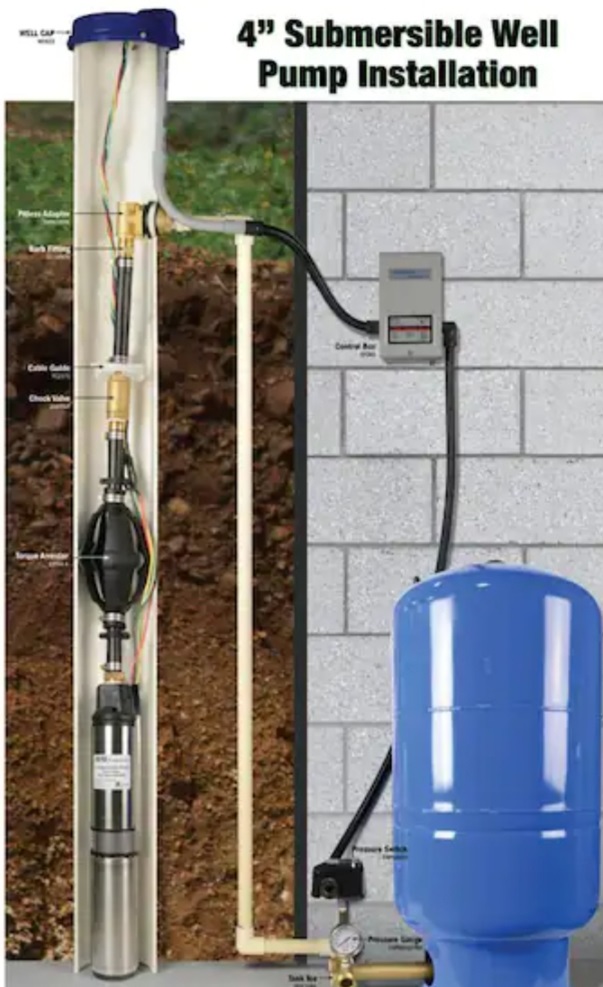 Upgrade Your Water System With New Products
As part of our mission to provide superior access to water, Downing Well Drilling stocks high-quality well products. These units are designed to improve your water well system or help you build a new one for many years of service. Contact us today for a free estimate and ask about same-day service!
Tanks, Pumps, and Other Units
The Pentair constant pressure systems move anywhere from 5 gallons to 500 gallons per minute.

Berkley offers pumps constructed of all-stainless-steel and featuring a 5-year warranty. Their horsepower ranges from 1/2 to over 5, while capacity ranges from 5 to 500 gpm.

Pro-Source tanks feature all-fiberglass construction with stainless steel fittings and a bladder bag. They come with a 5-year warranty and hold from 5 to 500 gallons.

Johnson screens feature stainless-steel wire wrap.
Start With a Free Estimate
Our locally owned company will be happy to show you the options available for creating or improving your water well system. We offer free estimates. Give us a call today or request a service online.
Hours
Monday - Friday:  7:00 am - 7:00 pm
Saturday & Sunday:  Emergency Service Available
License #34-2614
License #34-2092
Inquiries
For any inquiries, please fill out the form: