Tap into the water you need with Downing Well Drilling. Our well drillers in Ionia, MI specialize in 5-inch well drilling but offer drilling services ranging from 4 inches to 6 inches. Clean water is essential to everyone, so we work hard to ensure everyone has ready access to it. Contact us for a free estimate.
Well Drilling for All Purposes
Residential

Commercial

Irrigation

Agricultural
Save With Our Special Discounts
Call now for a free estimate and be sure to ask about discounts. Military personnel are eligible for 10% off, while seniors and first responders can get a 5% discount. We also offer a $20 service credit upon referral of a new customer.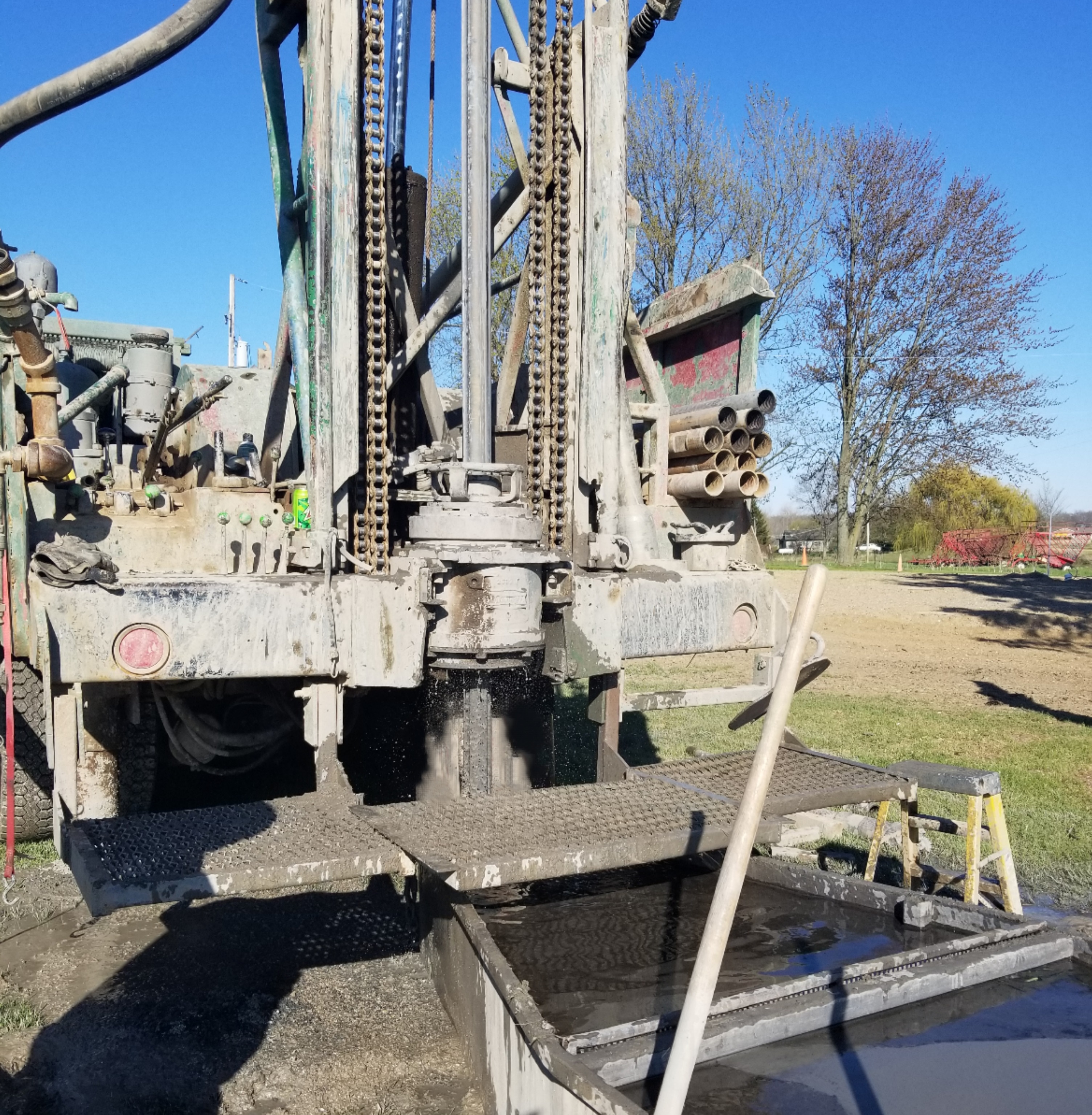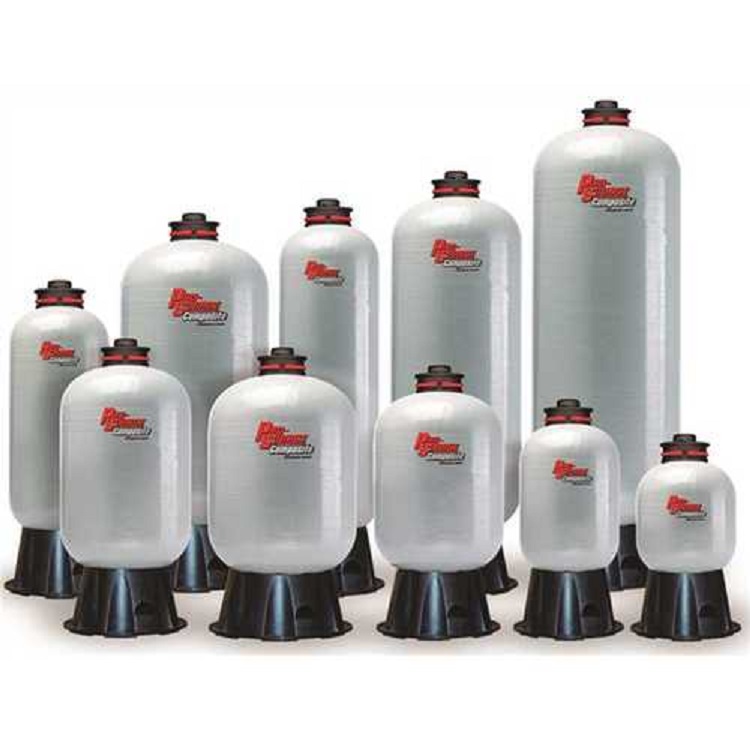 Get Fast Repairs on Your Water Well
When your water well isn't working, you need help right now from the professionals at Downing Well Drilling on the job. You'll get 24/7 emergency service and care for all 2-inch to 6-inch well systems and a quick resolution for a wide range of water and well issues. Contact us today for a fast, free estimate.
Same-Day Service in Most Cases
Pump changes

Tank changes

Line leak repairs

Line installations
Count on Our Experience
Downing Well Drilling serves residential and commercial customers and offers services targeting irrigation and agricultural uses, as well. We've been caring for folks in the area for two generations and draw on over 50 years of experience in water well drilling and repair.
WELL INSPECTION & WATER TESTING
Diagnostic Inspections of Your Water Well System
From the operation of the mechanical elements to the quality of the water in your well, Downing Well Drilling is your best choice for inspections and testing. We have more than 50 years of experience in local wells and water, so we know how to find and fix pretty much any possible problem you're having. Contact us today.
Ensure Your Well Parts Function at Their Best
Make sure your well system is working efficiently and effectively with thorough inspections by our experts. We'll test your pump and perform a service diagnostic on the entire system to be sure it's doing its job. We also offer real estate inspections to know what well issues you might face before you sell or buy.
Check Your Water Purity Levels and Stay Safe
Whether you're drawing from a well or a municipal system, water quality is always a concern. Be certain you and your family members are safe with accurate water testing by DWD. We look for a wide variety of issues.
Bacteria

Partial chemistry

Arsenic

Nitrates

Polyfluoroalkyl substances (PFAS)
WELL MAINTENANCE SERVICES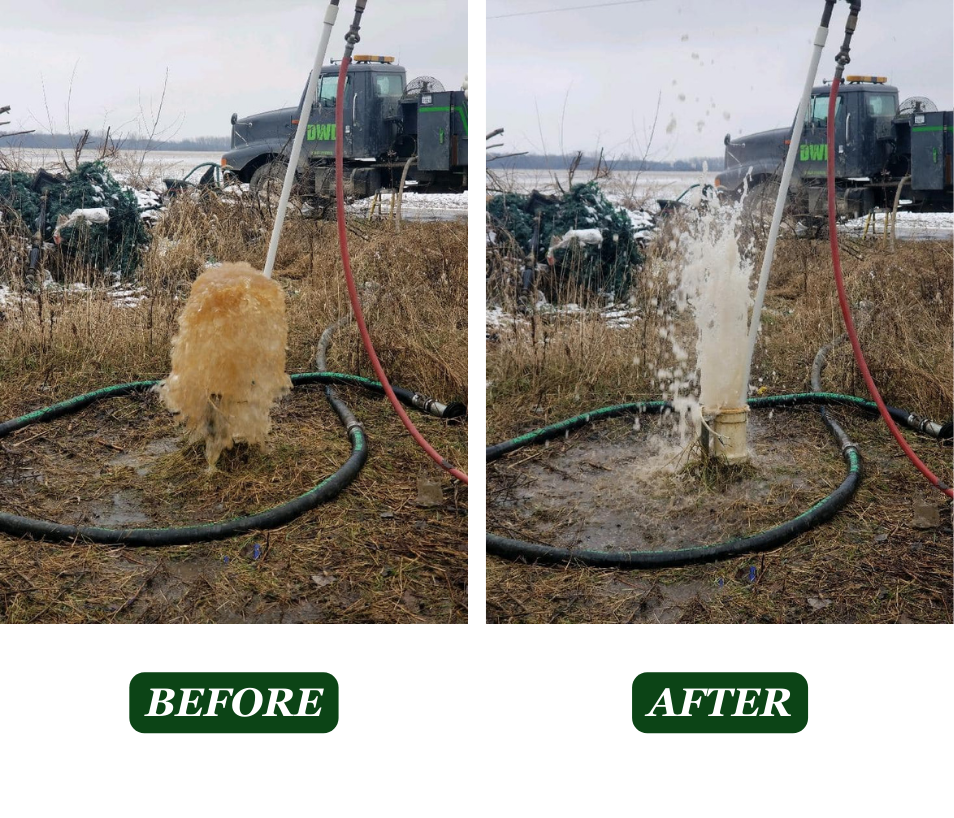 Reliable Water Well System Maintenance Services
From waterline trenching to 2-inch well screen cleaning, you can count on Downing Well Drilling for water well maintenance services. By having your water well system checked, you can ensure uninterrupted usage and a safe water supply. Contact us today for a fast, free estimate.
Well Abandonment
For abandoning an old well: The well should be sealed with a bentonite grout per EGLE requirements (with Michigan codes to adhere to).
Chlorination
Chlorination is the process of sanitizing and disinfecting the well from bacterial growth. After a few years of well usage, minerals can build up over time. This method ensures good, clean, and pure water.
Waterline Trenching
Waterline trenching involves the installation of waterlines by running from an existing line like a building and running to one that doesn't. It can also be done for a yard hydrant if someone wants to run a water line to their garden.
2-Inch Well Screen Cleaning
For a deep or shallow well (jet pump style): Well screen cleaning is done if you don't get the volume or pressure you used to from your pump. We can clean out rust, gunk, and minerals to restore water pressure and volume. Stuff can build up over time in the lines and the screen, and this service will help restore water pressure.
Hours
Monday - Friday:  7:00 am - 7:00 pm
Saturday & Sunday:  Emergency Service Available
License #34-2614
License #34-2092
Inquiries
For any inquiries, please fill out the form: